Welcome to the GrassGames' Cribbage Official Home Page.

ABOUT GRASSGAMES' CRIBBAGE
GrassGames' Cribbage is a beautiful 3D computer game version
of the classic 400 year old card game for 2 players.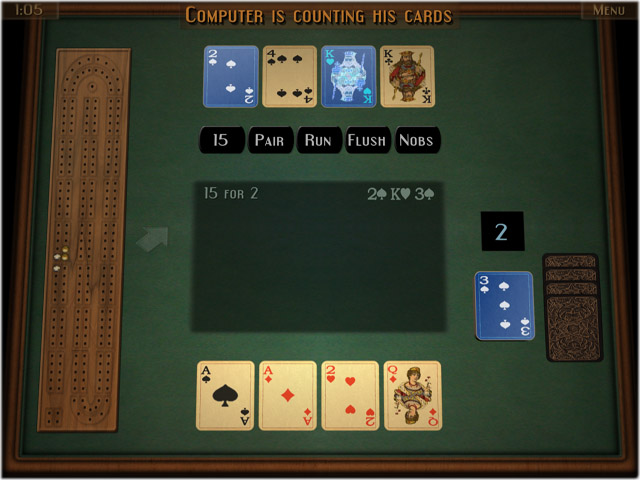 (click the picture for a larger view)

FEATURES
GrassGames' Cribbage comes with the following:
| | |
| --- | --- |
| | Intelligent Computer opponents |
| | Full Cross Platform Network Play* |
| | Muggins! |
| | Fully customizable card decks and backs |
| | Create and print out your own card decks** |
* For network conections, the same version of the games must be used. See this page for more info.
** Mac & PC versions only.

DOWNLOAD THE GAME
Available for Macs and PCs.
100% Clean. No viruses, spyware, etc.
iPhone, iPad & Android versions are available here.

HELP AND SUPPORT
For more information about Cribbage and for the rules of Cribbage, go over to the help page.
Comments, suggestions, or having trouble ? Go along to the Forums.